First things first- this is not a 'make-superb-game-in-minutes' piece of software.
Scirra's Construct Classic might be a little outdated considering that Construct 2 is already out, but it still packs a powerful punch and most importantly, it's and open-source software. Eager people might be more inclined to develop something in Construct 2 or even 3D, I don't recommend that.
Construct is a simple software very suitable for familiarizing yourself with the rudiments of 2D game development and then giving life to your brilliant ideas. It works on Directx 9 and is compatible with all versions of Windows. Construct is ideal for hobbyists and professionals alike because it supports 2.5D game development as well. It works on events so you don't have to bore yourself with tedious codes, you'll be using your mouse more than the keyboard. It has a drag-and-drop interface and an event sheet editor.
You might be under the impression that Construct is for kids, so let me clarify that the power of Construct Classic mustn't be underestimated.
The software is a neat blend of simplicity and flexibility.
A 2.5D RPG game in development.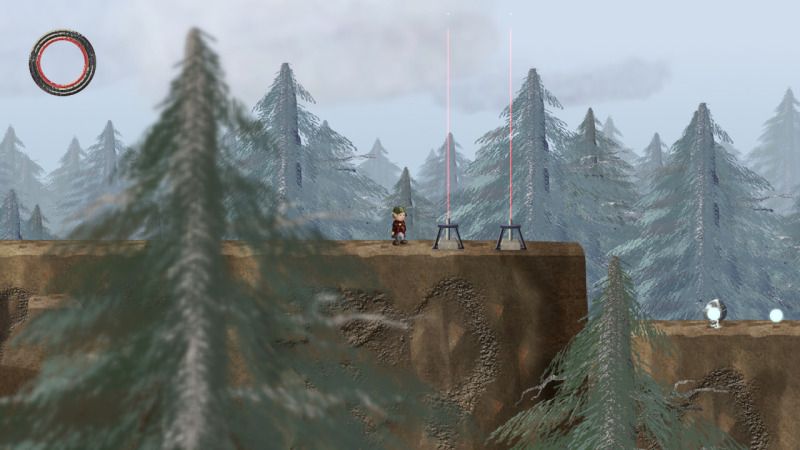 A platformer.



A scroller RTS game.

That should be enough, right? People with high expectations must have found it up to the mark as for the ones with very little know-how, don't worry, Construct can also make simple games of your caliber.
Now let's go in a bit deeper, shall we?
The Design Interface (Layout Editor)
This is where you design your levels and place all the components of your game together. From here you have access to the various tools you'll need for designing your dreams. As you can see in the picture above all details of the game are displayed in ribbons surrounding the central work-space (known ans layout editor). Seasoned users can customize their look of their interface to suit their needs, but the default set up is also very comfortable. Beginners will find it really easy to navigate through Construct.
The Event-Sheet Editor
In this area of Construct users specify how they want each element of their game to behave by creating events. Events define how the game will work in different situations in a 'condition – action' format. The event-sheet in the screenshot above might look complex but let me tell most of those events have been made with a couple of clicks and very little use of the keyboard. Although understanding the working event sheet editor is a tad more difficult to grasp than the design interface, once you've got it nothing can stop you from making your own game.

Other Windows
The Layout and Event-sheet editors are further divided into multiple windows from where different tasks relating to their parent window are done.
Tutorials
I know, the sheer amount of areas in Construct is discouraging but who is asking you to know it all overnight? There are many forums, videos and other forms of tutorials in the cyberspace which can help you learn about the software at a steady pace. I'll provide you with a couple of links for a start.
Note – You can create your own assets to substitute the assets used by nattsurfaren. After loading a Directx9 game layout, right click on the work-space > add new object > sprite.
Draw it and save it, you will see it appear on the layout.
Here is a list of videos comprising of everything from a introductory lecture to debugging. A tutorial by nattsurfaren on youtube.
Part 1 – http://www.youtube.com/watch?v=fdGv8VZ1kr0
Part 2 – http://www.youtube.com/watch?v=FXe0qm2XjOs
Part 3 – http://www.youtube.com/watch?v=MJL-Et1174k
Part 4 – http://www.youtube.com/watch?v=hgA6a8IjTlU
Part 5 – http://www.youtube.com/watch?v=GhfAYB0G1FE
Part 6 – http://www.youtube.com/watch?v=dEmWo4w0HsQ.
Part 7 –http://www.youtube.com/watch?v=7QwW4A3SeRY
Part 8 – http://www.youtube.com/watch?v=lCTnat_jpZ0
Part 9 – http://www.youtube.com/watch?v=MVWaaOCGhxU
Download link (with reviews)
http://download.cnet.com/Construct/3000-2212_4-10796590.html
Pros
Robust make – Flexibility – Easy to learn – Almost no coding required – Users can make assets within the editor – Users can animate objects within the editor – Supports 3D models in .obj format – Event-sheets can be saved and reused – Intuitive interface – Has many tutorials available over the internet – Example games pre-loaded – Open Source
Cons
No active community (but I'm there for you!) – There are a few rare bugs