1) NVIDIA Geforce GTX™ 690
This GPU is not single but two combine Kepler GPUs. This is the fastes single GPU ever madeThis GPU is very very quite due to its dual vapour chamber cooler.
However, this GPU's temperatures may rise up to 92
°
C .
It comes with 4 GB DDR5 memory which is sufficient for playing all the games on this planet at highest settings. I don't know why they have put 12 GB DDR5 memory in TITAN.
Memory interface width is 512-bit (2×256-bit) and bandwidth is 384 GB/s. I almost forgot to mention the core clock. The base clock is 915 Mega Hertz and boosted clock is 1019 Mega Hertz . This Graphic card requires an 8 pin supplementary power connector and minimum Graphic card power is 300 Watts and minimum system power requirement is 650 Watts. It has full Directx 11.2 and OpenGL 4.2 support.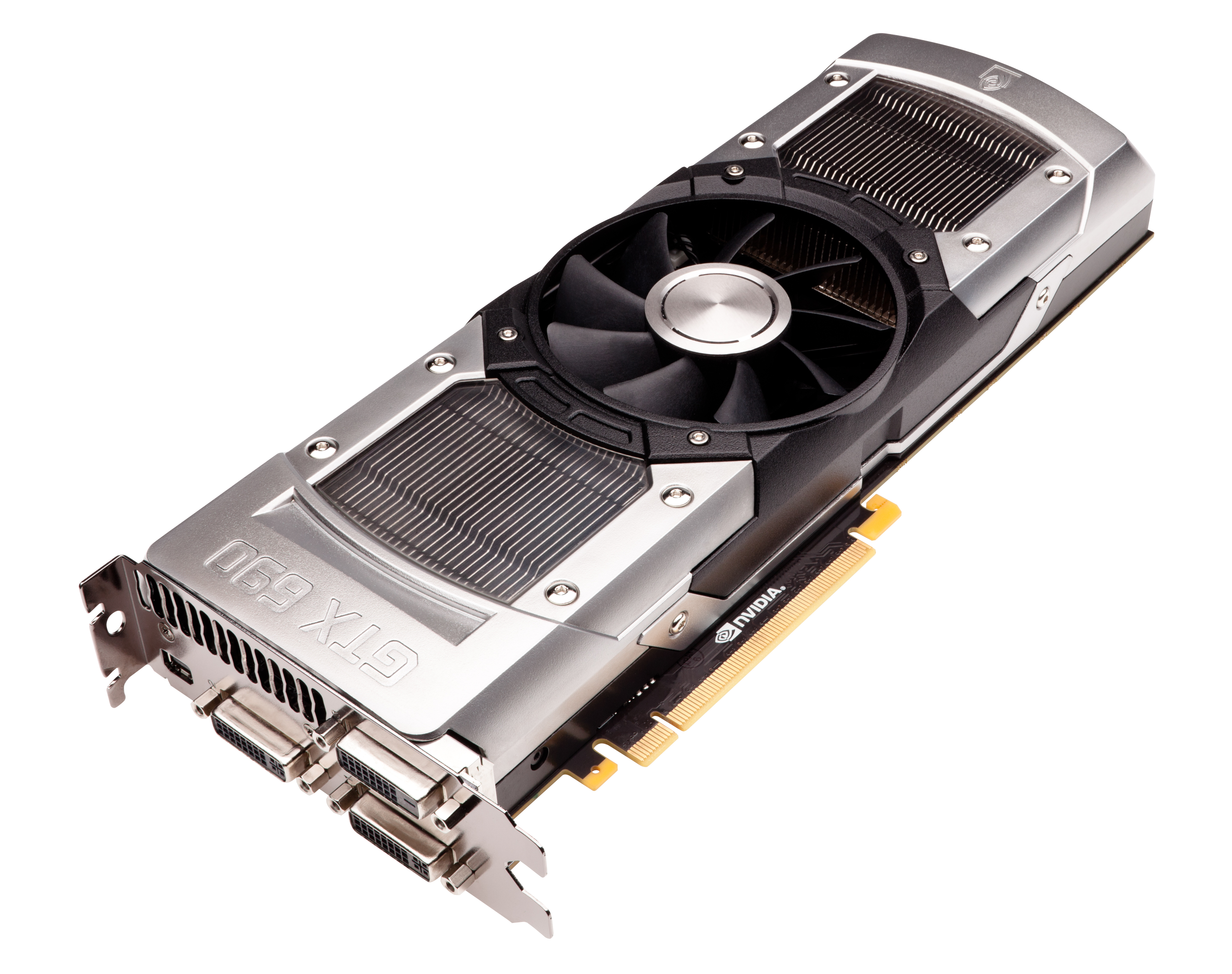 If you don't believe that GTX 690 is better than TITAN or TITAN Black then go to this link and you will get a graph showing the performances of GTX 500, 600, and 700 series Graphic card.
2)AMD RADEON™ HD 7990
This GPUs position is debatable it could have been on no. 1 but I put it on second just because NVIDIA is considered as a better brand and also because this costs more than a GTX TITAN ( about

$1,810). This has 6 GB DDR5 memory clocked at 1.5 GHz. The base core clock is 950 Mega Hertz and boosted core clock is 1

Giga Hertz. It has a feature called

AMD ZeroCore Power Technology which allows this GPU to consume

virually no power when it is idle. It has full Directx 11.2, OpenGL 4.2 and OpenCL 1.2 support. Memory bandwidth is 288 GB/s. This GPU is quite too and is cooler than GTX 690. When put at 100% stress, this GPU's temperature does not rise above 80
°
C. Surprisingly this cannot beat two HD 7970 GHz edition cards paired with AMD CrossfireX which is cheaper ( about
$
460).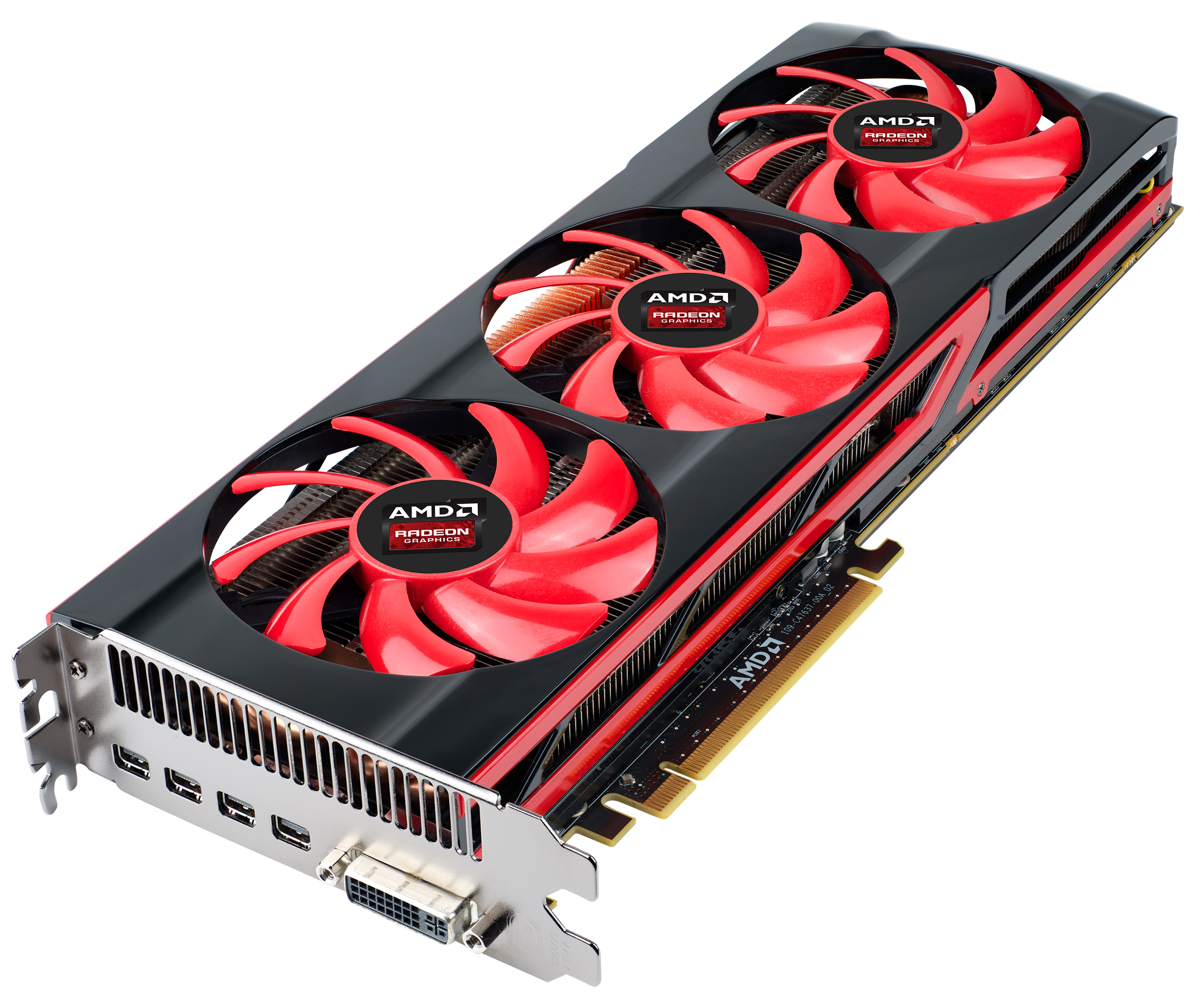 3)AMD Radeon R9 290X
For gamers who demand the very best, AMD Radeon™ R9 290X graphics shatter ordinary GPU performance. Groundbreaking GCN Architecture pushes your performance to insane levels while AMD True Audio technology and ultra-resolution ( 4K resolutions ) gaming take you even deeper into the action.With this GPU any body can leave HD gaming in dust and get high performance in any game on high settings at 4K resolutions. Surprisingly this graphic card does not support OpenGL 4.4 but gamers don't really need that as most of the games require Directx. and this supports Directx 11.2. and is supported by 4 GB DDR5 memory. It is clocked at 1000 MHz. GPU costs about 650 dollars which is very less as compared to the rest.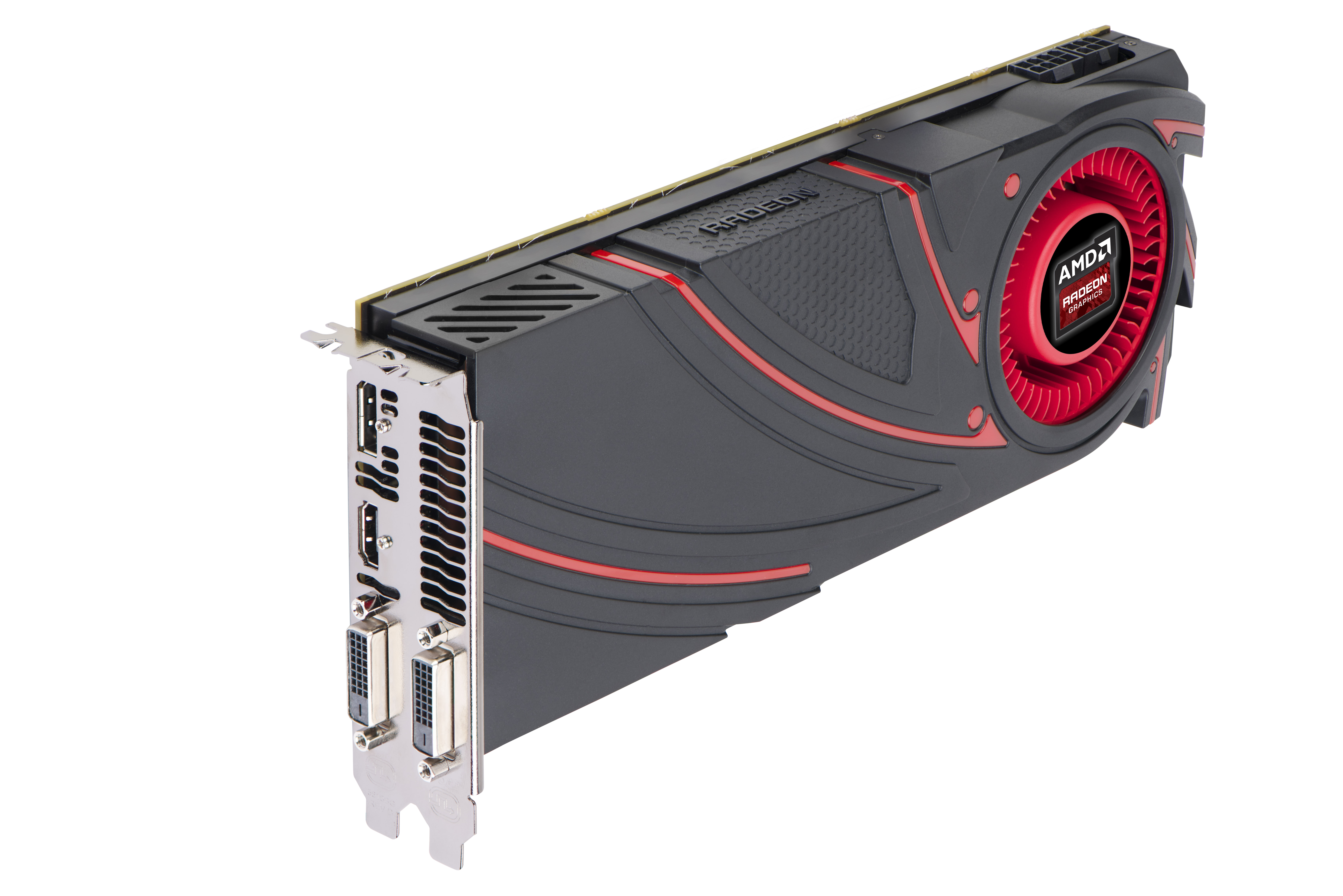 4)NVIDIA Geforce GTX
™
TITAN Black
This GPU combines a sleek design and uncompromising performance. NVIDIA has put all of its technologies to its best in this device. The features and specifications of this device is similar to those of the GTX TITAN but it is my duty to mention them so her they are. This graphic card is available with a humongous 6 GB of video memory which is more than enough for playing any game. Video memory is required if you have multiple displays so if you do have multiple displays, go for this. It is clocked at 890 MHz but can be boosted to 980 MHz (surely one can clock it above that but it will void the warranty). Like most of the GPUs mentioned here this too has support for OpenGL 4.4 and Directx 11.2. And like all the best graphic cards it is priced at about
$1000.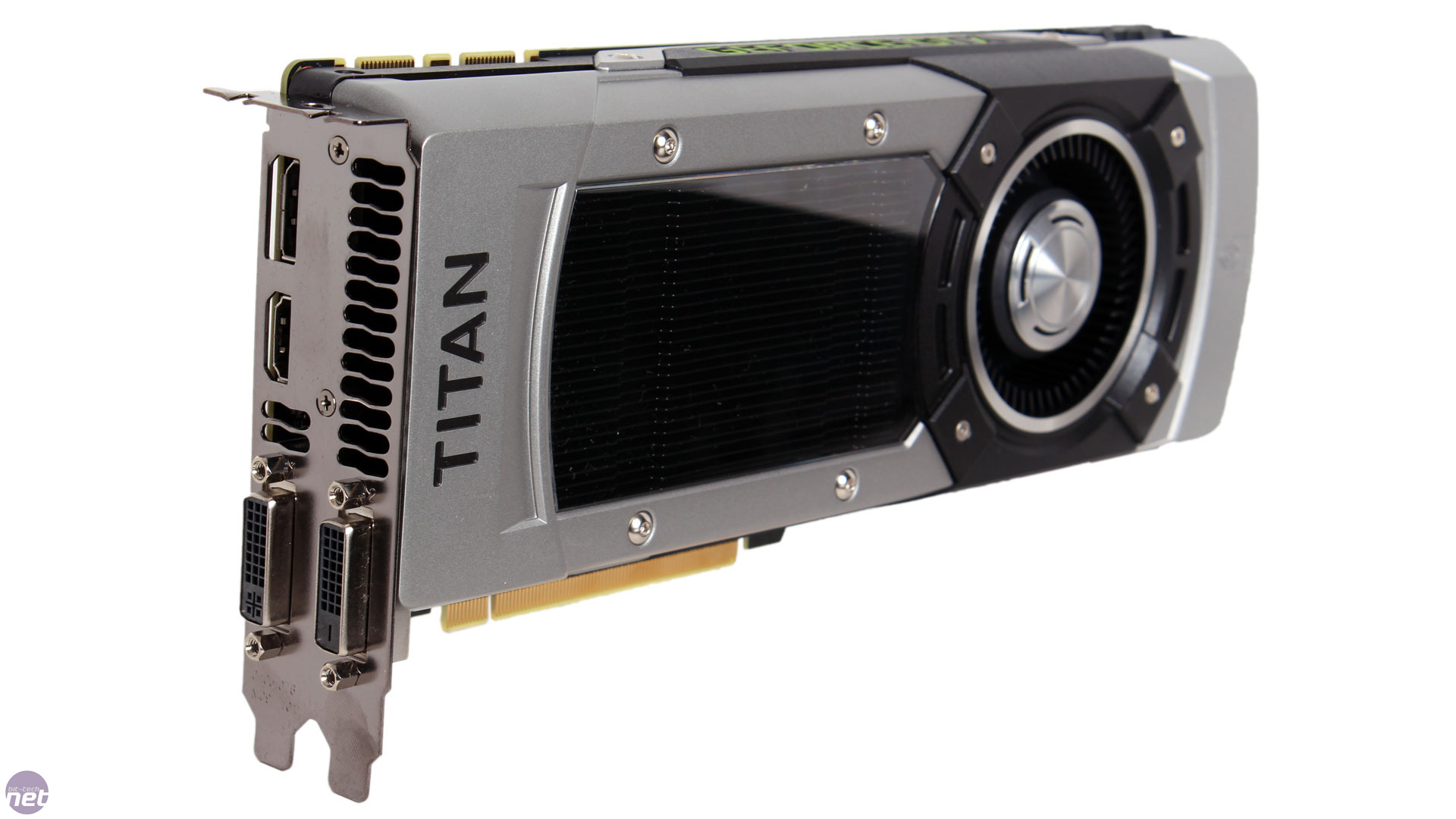 5)NVIDIA Geforce GTX™ TITAN
This GPU as NVIDIA claims has the DNA of a supercomputer.This graphic card has the NVIDIA's Kepler architecture.This GPU has a base clock of 837 MHz which can be overclocked upto an enormous 1175 MHz. It has 6GB DDR5 dedicated memory. This has full support of Directx 11.2 and OpenGL 4.4. This GPU is absolutely silent, however its temperatures may rise upto 95
°
C. Its memory bandwidth is 288.4 GB/s. This GPU is very highly "over-estimated" and is considered the best GPU in the world but it is not so.It supports upto 4 Monitors. This GPU is made for overclocking and overvoltaging so be carefull of your power supply because this GPU uses electricity more than any other if you overclock it even a little bit.When overclocked this GPU can perform better than a GTX 690. This is the world's best individual GPU but if you consider GTX 690 as a whole, its performance if way better than TITAN. This is not as power consuming as GTX 690 and if one can afford two TITANs and pairs it with SLI then its performance leaves behind two GTX 690s paired with SLI. This graphic card is priced at
$1100.